We provide the best quality construction services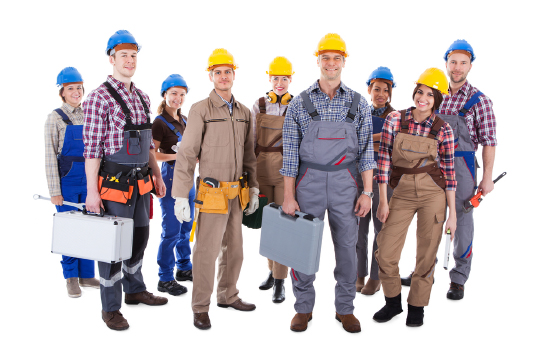 Royal International Construction, L.L.C (RIC), is a reputed company in the UAE construction industry, which was established in 2008. For the last eight years, RIC has successfully delivered a verity of construction projects, which include several high-rise residential and commercial buildings throughout the UAE.
Our Services
RIC is a fully integrated engineering and construction company offering services from customized conception to complete solutions and aftercare to meet its clients' needs.

Royal International Construction LLC has significant experience in carrying out all types of villa constructions projects. In the past years, RIC have successfully completed several villa compound projects containing in excess of 200 villas such as Bawabat Al Sharq Phase 1 & 2 Commercial & Residential Villa Complex project in Baniyas – Abu Dhabi. RIC is currently carrying out phase 3 of Bawabat Al Sharq villa complex project which contains 153 commercial and residential villas.

Given the vast experience in major villas and building projects, RIC has the capacity and the skill to carry out the construction of major residential complex projects including both high-rise buildings and/or horizontally extended buildings. RIC has recently received a Letter of Intent for the Bouleavard Commercial Building project in Al Reem Island – Shams Abu Dhabi.

Finishing & Fit-out Works
In their commitment to providing the best quality for their clients, Royal International Construction LLC has established a special division in the company to carry out finishing and fit-out works. This division has carried out multiple projects in this space such as the finishing and fit out works for Carrefour Hypermarket in Abu Dhabi.

In addition to all other types of projects, Royal International Construction LLC has a special experience in constructing mosques and worship places. RIC has recently completed the construction, testing, commissioning and hand over of one Mosque project for H.H. Sheikh Mohammad Bin Butti in Abu Dhabi.

The field of expertise of Royal International Construction LLC is not only limited to building but also covers the construction of infrastructure projects. RIC has carried and continues to carry out infrastructure projects in various locations in UAE such as the Western Region Municipality completed project for Improvement, Upgrading, and Development & Maintenance of Infrastructure Facilities as well as the trenching works for at various locations forHazel International FZE in Hamriyah
Free Zone.

Multiple industrial projects have been carried out by Royal International Construction in the past. This includes the main industrial unit of Royal Carpentry &Joinery Factory in Mussafah Industrial Area in Abu Dhabi.

High Rise Residential and
Commercial Buildings
Royal International Construction LLC construction experience is not limited to villa construction only, but also extends to the carrying out of the different types of high-rise residential & commercial buildings. RIC is licensed in both Abu Dhabi and Dubai to carrying the construction of high-rise residential and commercial buildings for unlimited number of floors. Currently, RIC is carrying out a multiple number of this type of project such as a G+4 Podium + 15 Typical Floor building the Jumeirah Village Circle in Dubai as well as a 16 Floor Building with basement and Ground Floor in Dubai Sports City.

Building General
Maintenance Work
Royal International Construction LLC was also involved in general maintenance contract for completed building works. This includes all type of maintenance work starting by the simple repair for concrete minor cracks and defaulted appliances and extending up to demolition of complete settled slabs, strengthening using piles or micro-piles and other repair methods.

Hostpitals and
Service Centers
Construction of Hospital & Service Centers is another filed of building construction that Royal International Construction LLC has been extensively involved with. In a Joint Venture with Gulf Pioneers, from 2008 – 2010, an integrated services centers (Municipality, Police, Clinic … etc) major project has been completed. In addition, RIC is currently carrying out the construction of LLH Hospital Building located in Electra Street in Abu Dhabi. Moreover, RIC has carried out all enabling and piling works for the main building of Al Noor Hospital Expansion project in Airport road in Abu Dhabi.
13 YEARS of experience in construction industry
GET IN TOUCH WITH US
Drop us a message and
let's work together!